Welcome to the American Association of University Women of New York State.
Your support for EOF makes a difference!
AAUW Career Grant recipient Nechari Riley, in her own words:
Dear Ms. Brown and the New York State AAUW community: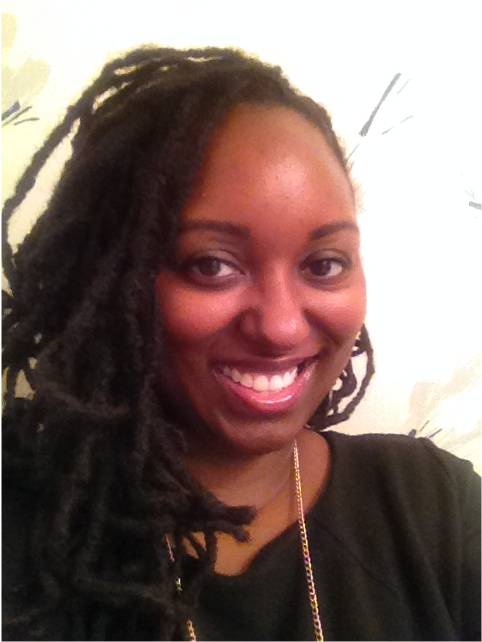 What impact can I make in this world? I've asked myself this question many times but struggled with finding a career that would help me answer it. I've always had a general interest in health, but my focus in the field of public health grew immensely while I was a Peace Corps volunteer in Zambia for three years. I gained invaluable experience as a health advisor for the Global Health Initiative's maternal health project, Saving Mothers Giving Life. The AAUW Career Development Grant helps me bridge the gap between my health experience and education.
Currently, I'm pursuing my Masters of Public Health in Geographic Information Science and a sub-concentration in Maternal Child Reproductive, and Sexual Health. This semester I'm taking core courses: biostatistics and principles of geographic information science. One of my short term goals is to study the relationships between health and the environment. My long-term goal is to use technology to change the way we study, monitor, and treat health outcomes globally.
I am indebted to AAUW for providing me with opportunity to further my educational goals so that I can continue to make a positive impact on women and their families. I look forward to updating AAUW on my professional development.
Respectfully,
Nechari Riley
About Ms. Riley:
Nechari Riley is a 2014-2015 recipient of the American Association of University Women's Career Grant. She is pursuing her master's in public health with a concentration in geographic information science and reproductive health. A native of the South Bronx, she attended Johns Hopkins University for her undergraduate education. Nechari developed her passion for public health and international development as a Peace Corps volunteer in Sub-Saharan Africa. While in Africa, she served as a Health Advisor for the Global Health Initiative's maternal health project, Saving Mothers Giving Life. She hopes to continue making a difference in the lives of women and girls through health research and programs.
---
Important dates for AAUW in 2014-2015.

---
Call your doctor for medical advice before to start order cialis online. Do not buy generic levitra 20mg in larger amounts, or take it for longer than recommended by your doctor.
Can't find what you're looking for on this site? Contact the Communications Director with your questions.
The website is a communications tool of the New York State Board. Submissions are accepted at the discretion of the board.